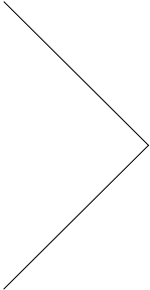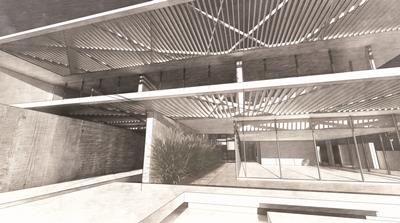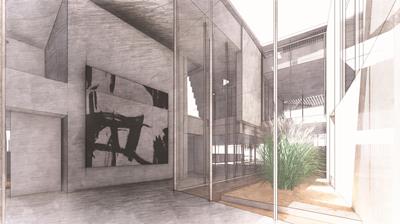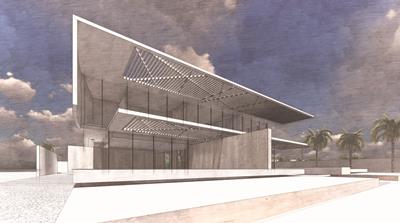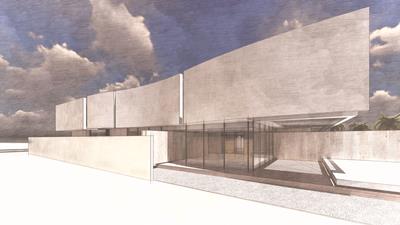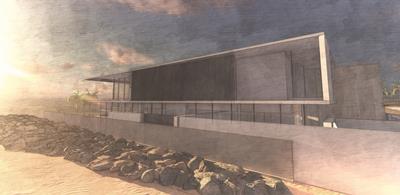 Year: 2019, concept
Services: Architectural Design, Interior Design
Principal Architect: Riccardo Papa, Barbara Michielutti, Alessandro Vaghi
Team: Alice Borroni
Site Area: 2.065 sqm
Floors Area: 1.500 sqm
An evocative villa, where nature becomes art, and art becomes part of nature. It is a fusion of forms and lights, a museum villa where nature is the primary work of art.
The project will be located on Bulgari Island, next to the Bulgari Hotel, one of the most noteworthy hotels in Dubai. Born to have a residential character but at the same time a container of artworks, the villa has an unusual shape, almost shaped by the wind and the sea, like a wood polished by sun and water. A modern villa, a neutral container for exhibiting artworks but with its character, also expressing itself as a work of art.
The client's requests were to have a house where light and nature were distinctive elements. The villa has four levels: basement, ground, first and roof floor.
The basement consists of a technical zone with a parking and maids area and a leisure space with yoga, fitness and spa spots. The ground floor is composed at the back, near the entrance, of a formal area: the artist's studio, and two offices, while in the front-facing the sea is the formal and family dining and sitting. Finally, there are the rooms on the first floor: 2 junior suites, two suites, and one master bedroom.
The plan of the house recalls references such as Mies Van der Rohe or Rietveld - the floors and the primary partitions are composed to create open spaces where the functions fluidly follow each other, allowing light and nature to become part of it.
The family living space has openable windows that allow an extension to the green area and the beach. However, they are separated by a curved wall in travertine stone. This sculptural element crosses the house from the entrance toward the sea. Like a sinuous and curved canyon. The air, the sun and nature creep into the house, creating a link with nature.

We find the same references to wind and nature in the external façades. Some of them are curved as if the wind has shaped them, while the slabs are light and thin, allowing the sun to create particular and suggestive effects of light.