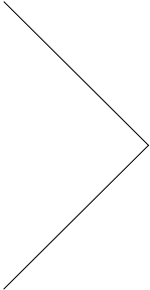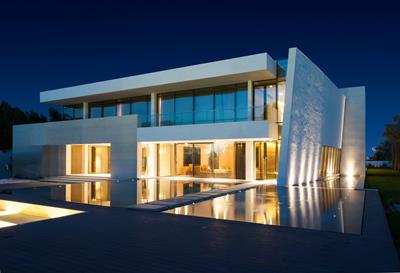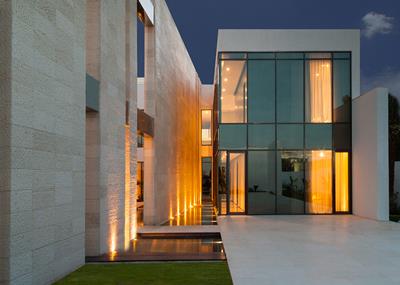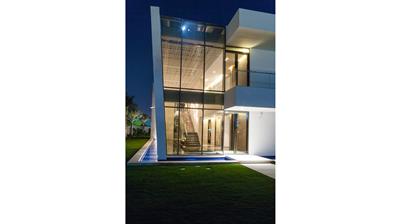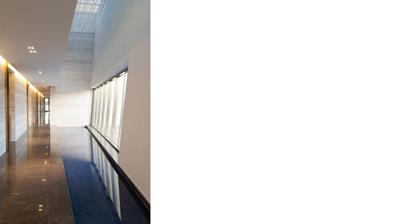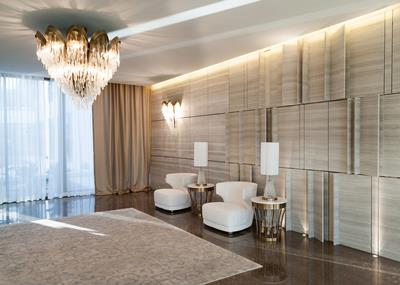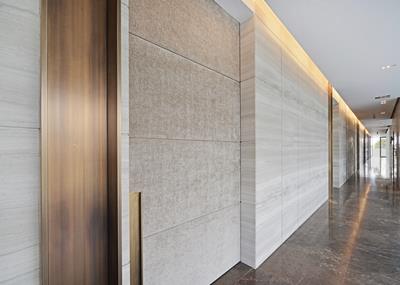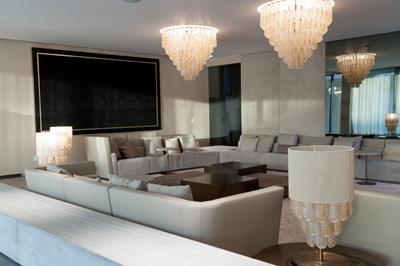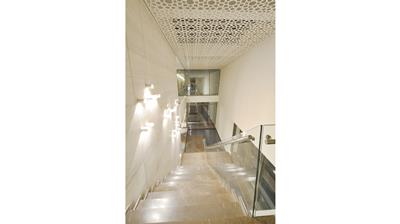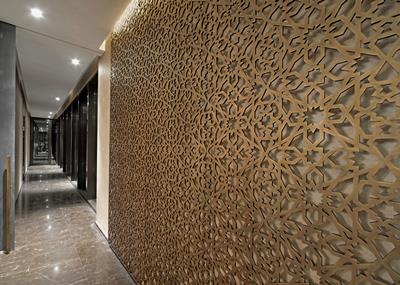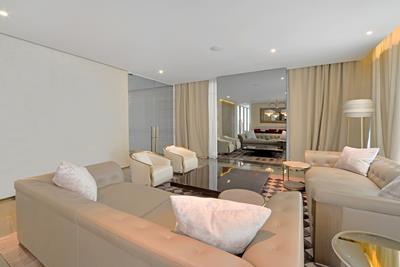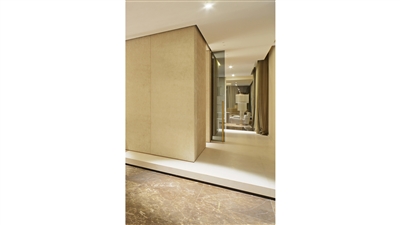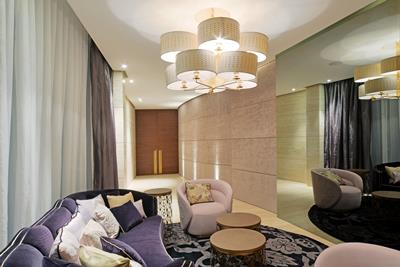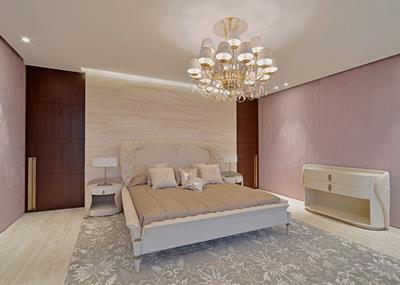 Year: 2015
Client: Confidential
Services: Architectural Design, Interior Design, Landscape Design, Site Supervision
Team: Barbara Michielutti, Andrea Ronzoni
Consultants: Dorotea De Simone [Interior Designer], Solid STE DMCC [PMO]
Site area: 4.000 sqm
Floors area: 2.500 sqm
Photographer: Tushar Naik
The villa, located in the emirate of Sharjah, consists of a basement where, in addition to the technical and service rooms, there is a relaxation room, a gym and a cinema. The ground floor, which surrounds a central green courtyard, collects all the representative rooms, a guest area, an office, a living room and the main dining room with its kitchen. Upstairs, on the other hand, there are all the bedrooms, each one customized for the different children. The main area is represented by the master bedroom with an adjoining wellness area.
Marble and stones are the key materials of this project that enrich it both on an architectural and interior level. Two large partitions, one curved and one straight, "enclose" the house and give it its shape. The external curved septum is one of the main sides of the house, gives the shape and acts as a backdrop to the entire internal corridor. The latter is the characterizing element of the whole house, where marbles and stones highlight the spaces together with the beautiful cantilevered staircase over the water. The whole is illuminated by the very long skylight that separates the private areas from the curved partition creating a clear division with the common spaces.
The metallic Mashrabiyya, typical of Arab culture, filters the light and embellishes the space. The rectilinear partition, instead, covered with the same stone as the house but in a different finish, internally divides the area for the family from the guest area. Externally it encloses the internal courtyard, creating a green, intimate area on which all the rooms overlook.