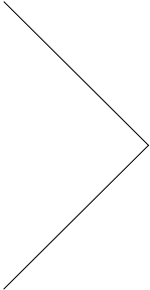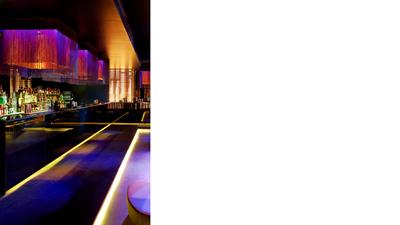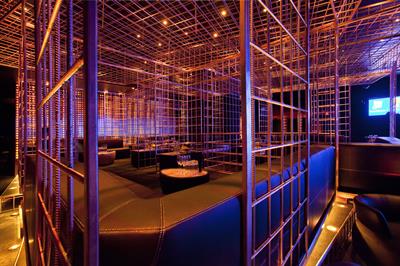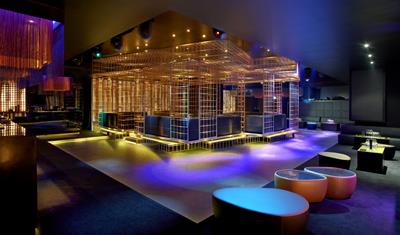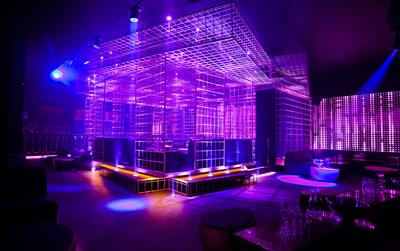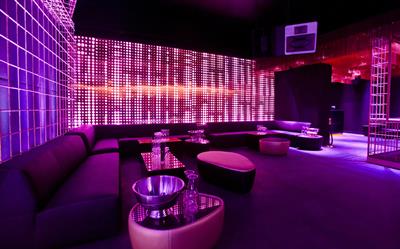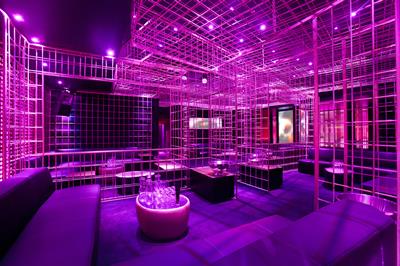 Year: 2012
Client: Khamas Group of Investment Co's L.L.C.
Services: Architectural Design, Interior Design, Site Supervision
Principal Architect: Barbara Michielutti
Team: Andrea Ronzoni
Consultants: Dynamic Design DMCC [PMO]
Floor area: 250 sqm
Photographer: Operator
The Mansion Discoteque project is part of the context and design of the Canvas Hotel Dubai.
The customer's request respects an international and elegant flair, suitable for both refined hotel guests and external customers.
Mansion Discoteque is a scenographic concept that goes beyond interior architecture to create a space for entertainment, where a cage structure makes the spatial wings of the private rooms.
The study of the cube-shaped structures - superimposed on each other and made of welded iron rods reflecting the light of different colours - makes the space's atmosphere transgressive and defines a disorienting and mysterious environment.
The bar area sees the "custom-made" chandelier as a labyrinth of white threads that absorb the various tones of light, creating different and targeted enveloping nuances.
To envelop the entire space, the perimeter walls feature led walls that alternate lights to the rhythm of music and create visual effects in every corner of the disco.