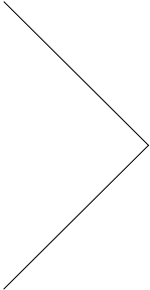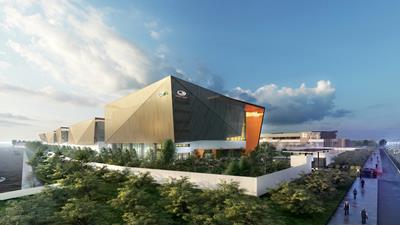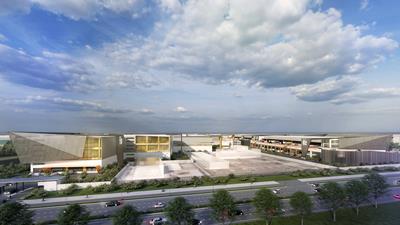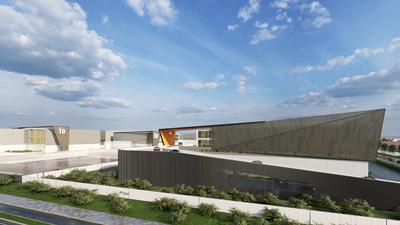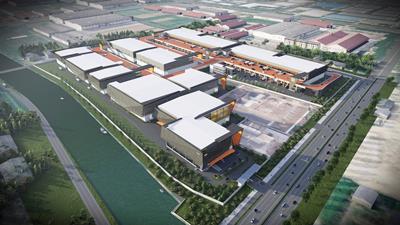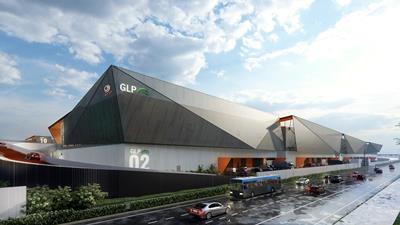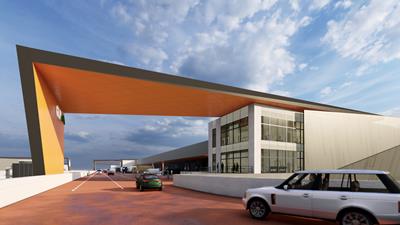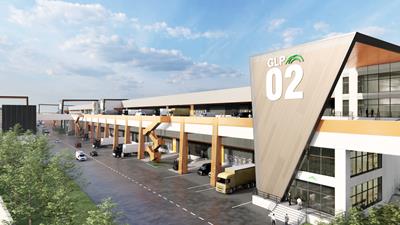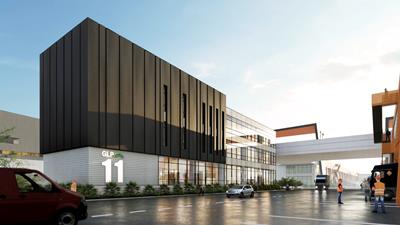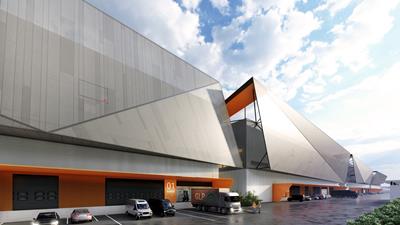 Year: In progress
Client: Gala Architects
Services: Architectural Design, Facade Design
Principal Architect: Diego Delfino, Josef Kamelger
Team: Eva Qiongchun Xu, Iosif Gkinis, Isabella Mazzola, Shrey Upadhyaya
We present GLP Park, an industrial and logistic park in Pudong New Area, Shanghai. The site project is located in the Lingang Industrial area near the Hangzhou Bay and it's surrounded by main connection roads like the Wanshui Road at South, just across the river, and the Nanlu Highway at East.
The main access points to the site are located at the North and East roads, with one secondary access from the West. Internally the main traffic is distributed along the East/West direction, while secondary roads connect the 13 buildings along the North/South direction.
Internal trucks circulation, both on-road level and upper level, drives the design concept: the ramps and the elevated bridges become feature elements and are highlighted with strong colours and claddings to contrast with the monochromatic colours of the building envelopes.
In order to highlight the main East/West circulation inside the compound, three main cladding elements are positioned on top of the individual buildings. This solution creates a continuity of facades especially facing the main external roads.
These main Shapes are then cut following the secondary internal circulation, revealing the frames on the shorter sides and the original volumes of the individual buildings below. Where the cuts are open, big transparent openings allow light to enter the buildings and - thanks to the use of coloured polycarbonate material - these interruptions between a building and another create interesting effects along the main east/west direction.
These forms then integrate the ramps and upper circulation roads by enveloping them and creating a fragmented geometric second skin for all the fronts facing the external main roads and highways.