Axiom Telecom Headquarters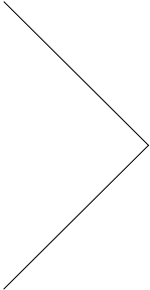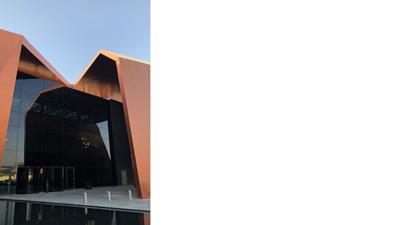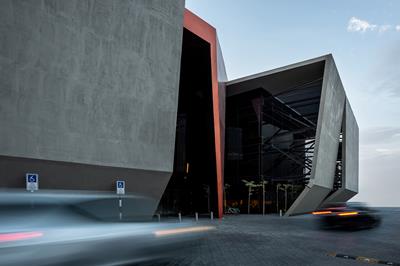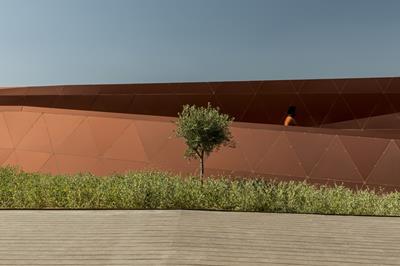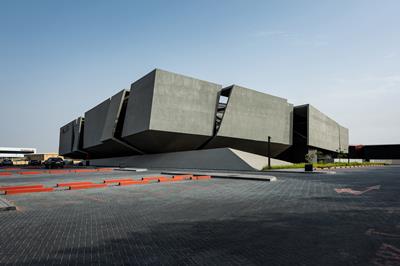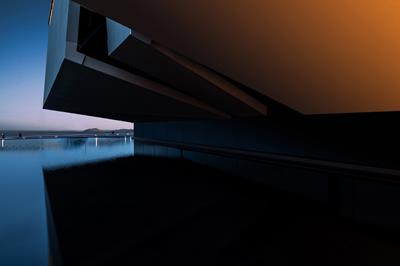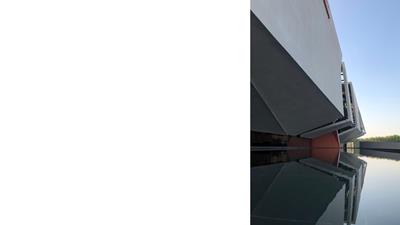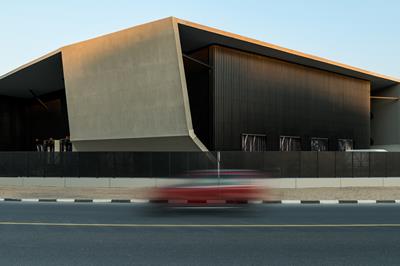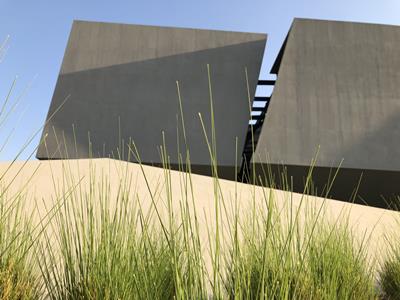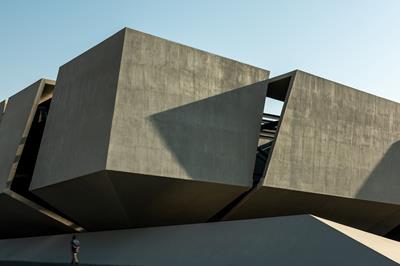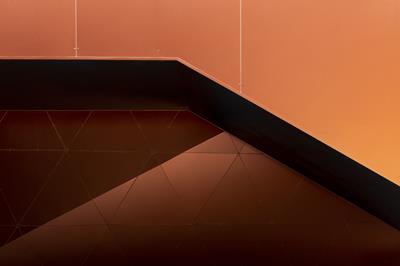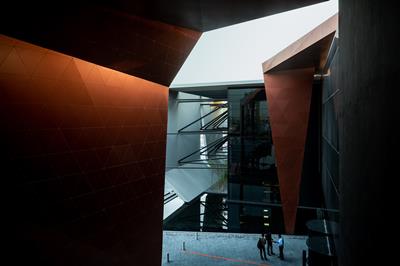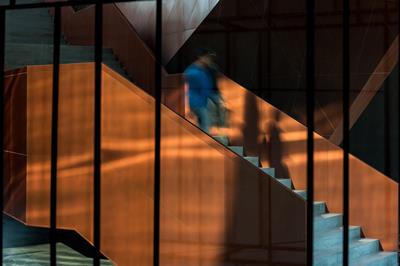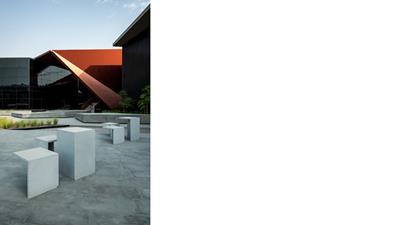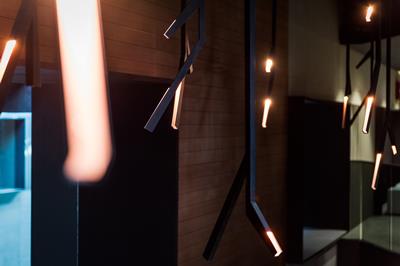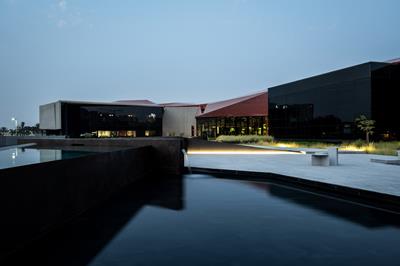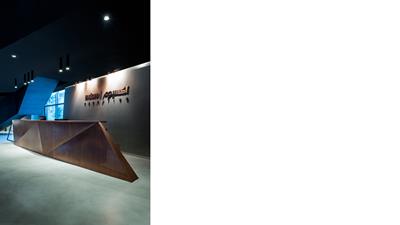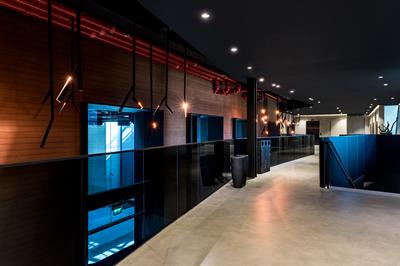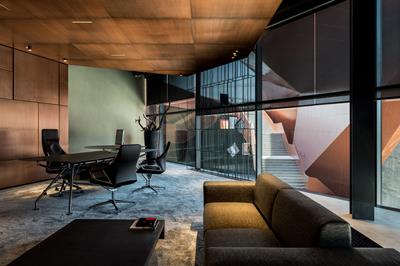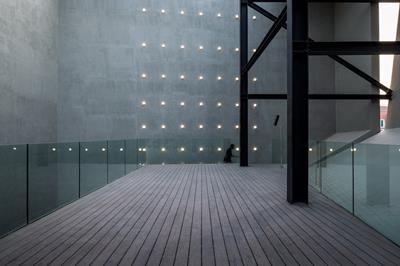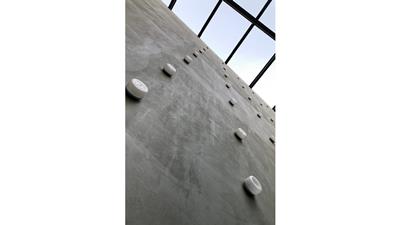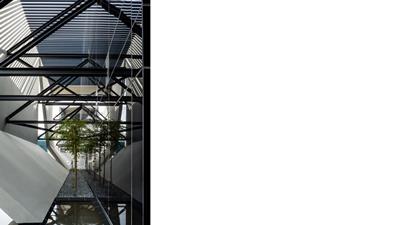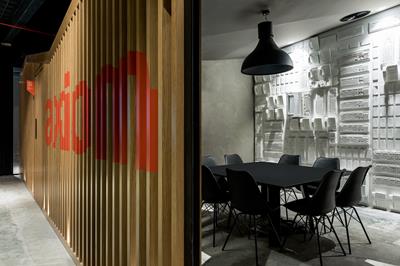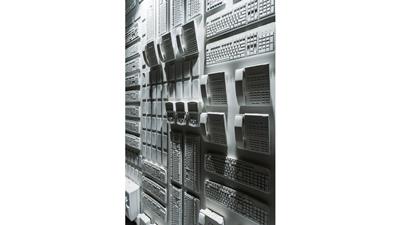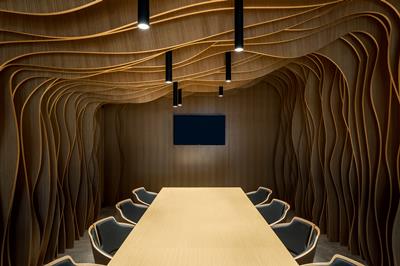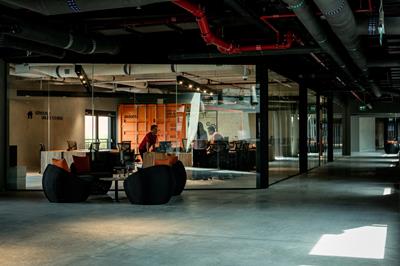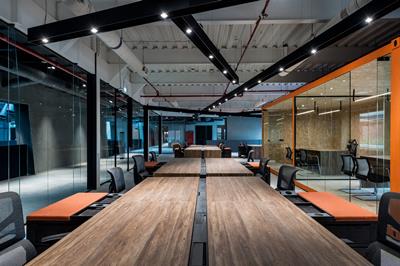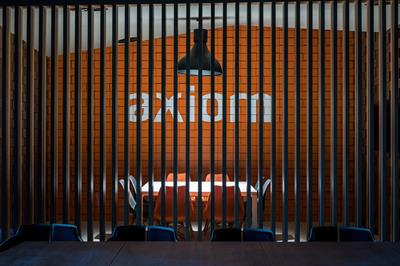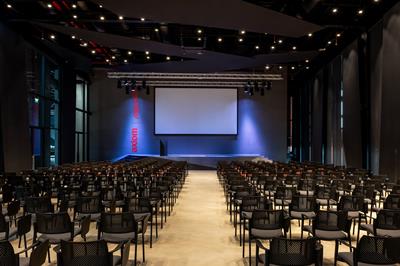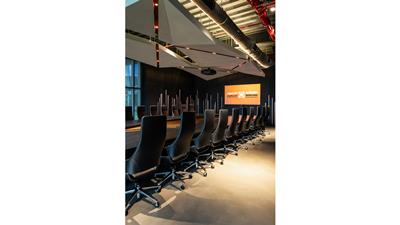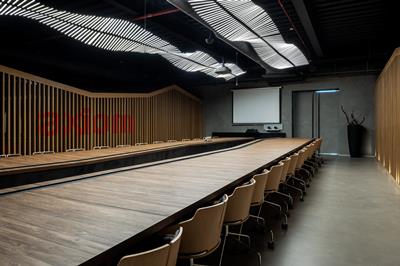 Year: 2018
Client: Axiom Telecom L.L.C.
Services: Architectural Design, Interior Design, Site Supervision, Graphic & Signage
Principal Architect: Barbara Michielutti, Pasquale Aversario, Andrea Ronzoni
Team: Josef Kamelger, Giorgio Visentin, Adele Trimigno
Consultants: Pslab and Telmotor Spa [lighting consultant]
NEB [AOR, structural and mechanical], Dynamic Design DMCC [PMO]
Site Area: 115,000 sqm
Photograper: Tushar Naik
An iconic Headquarters in Dubai Silicon Oasis capable of binding and representing the Brand Identity of Axiom Telecom. A leading telecommunication company in the UAE.
Axiom Telecom Headquarters comes from four assumptions and their relationships: Icon and Green Building, City, Garden and Technology. Furthermore, besides these initial guidelines, Impact, Presence, Recognisability and Synesthesia were added.
The design process rotates entirely on these concepts, giving life to a massive - but at the same time suspended and balanced - building. Cement, black glass, and corten are the three key materials that have made it possible to shape a "stone that comes from far away", a visual and iconic landmark.
Following the land topography, the complex hides the central garden, a green heart designed as a pattern that equally reveals both indoor and outdoor spaces, giving life to multifunctional areas where public and private intertwine harmoniously.
The internal walkways are paths that intersect the distinct structures; they are the metonymy of the whole building, representing "clusters" designed to accommodate multiple functions. All this brings to a new way of living in the office environment where collaboration between people is one of the main focal points of the project.
The plan is divided into three main blocks: the main aggregation area (restaurant, lounge bar, gym, spa, conference room), a central area dedicated to the operational and managerial activity, and finally, the area assigned to the production and logistics operations, which is perfectly integrated with the rest of the building.
The main garden is made up of a mix of low and tall trees, stone and wood surfaces, water mirrors and lights that create continuity and a unique sense of place.
Axiom is a journey through a visionary city suspended between industrial restoration and green, in a constant balance between public and private spaces.